Affiliations and Associations
To Return Value to our clients, and to further enhance our standing in the accounting profession and the community, Machen McChesney is a member of many civic and charitable organizations, as well as members of the following professional associations: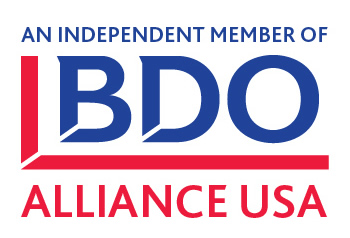 We are an independent member of the BDO Alliance USA, a nationwide association of independently owned local and regional accounting, consulting and service firms with similar client service goals. The BDO Alliance USA presents an opportunity for firms to expand services to clients without jeopardizing our existing relationships or our autonomy by accessing the resources of BDO USA and other Alliance members. The BDO Alliance USA was developed to provide Member firms with an alternative strategy for gaining competitive advantage in the face of a changing business landscape. The Alliance represents an opportunity for BDO to enhance relationships with reputable firms that share a mutual business understanding. The BDO Alliance USA is a subsidiary of BDO USA, P.A, a Delaware professional service corporation.

The American Institute of Certified Public Accountants is the national, professional organization for all Certified Public Accountants. Its mission is to provide members with the resources, information and leadership that enable them to provide valuable services in the highest professional manner to benefit the public as well as employers and clients. To view our most recent Peer Review report, click here.

The Alabama Society of Certified Public Accountants is dedicated to improving the accounting, tax, management, auditing and other professional services provided by our members to their clients, employers and the public.

The National Association of Certified Valuation Analysts (NACVA) is a global, professional association that supports the business valuation and litigation consulting disciplines within the CPA, financial advisory and investment banking communities. Along with its training and certification programs, NACVA offers a range of support services to enhance the professional capabilities and capacities of its members.
We would welcome the opportunity to discuss how we may be able to Return Value to your company. Our CPA firm proudly serves, Auburn, Opelika, Montgomery and the rest of Alabama and surrounding states. Simply fill out the form below our call us at 334-887-7022 and one of our professionals will be in touch.
---
Questions? Contact Martin D. Williams, CPA